Val Hoeppner
Val Hoeppner is the director of the Center for Innovation in Media and executive director of WMOT radio. Hoeppner has worked in digital, mobile and multi-platform journalism for more than 15 years. Hoeppner was multimedia director at the Indianapolis Star and later worked at the John Seigenthaler Center in Nashville as the director of education for the Diversity Institute. Hoeppner is also a well known media strategist and trainer, working with companies throughout the United States. She is an instructor for MTSU, the Poynter Institute, the Newseum Institute, Native American Journalism Fellowship, and APME News Train. Hoeppner is also on the board of directors for Teripix, an app company working with media organizations.
Hoeppner is the director of Innovation J-Camp and will be the lead instructor July 10-14, 2017.
Val.Hoeppner@mtsu.edu

Whitney Matheson
Whitney Matheson is an award-winning journalist with nearly 20 years of experience covering entertainment and the arts. For 15 years she wrote and edited the pop-culture blog Pop Candy for USA Today. She has written for a variety of publications including Slate, Mental Floss, The Hollywood Reporter and ETonline, and she has provided pop-culture commentary on MSNBC, VH1, BBC America, Fuse, E!, NPR and other outlets. In 2015 Whitney relocated from New York City to Murfreesboro, where she serves as the Journalist in Residence at Middle Tennessee State University.
Matheson will be the lead writing instructor for J-Camp.
Whitney.Matheson@mtsu.edu

Rhyne Piggott
Rhyne Piggott began his career in 1999 with USA Today where he helped build the first multimedia department in the industry. Most recently, he served on the launch team for Al Jazeera America, working to define the digital strategy, hire the staff and design the coverage. He also led the multimedia department for AJAM, where he oversaw the interactive storytelling, mobile apps and online video teams. Currently, he's an assistant professor of journalism at MTSU.
Rhyne Piggott leads the J-Camp multimedia team.
Rhyne.Piggott@mtsu.edu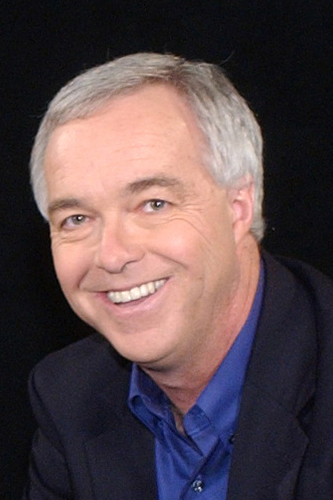 Ken Paulson
Ken Paulson is president of the First Amendment Center and dean of the College of Mass Communication at Middle Tennessee State University. (ken.paulson@mtsu.edu) He is also the former editor-in-chief of USA Today.
Previously, Paulson served as the editor and senior vice president/news of USA Today. He is now a columnist onUSA Today's board of contributors, writing about First Amendment issues and the news media.
Throughout his career, Paulson has drawn on his background as both a journalist and lawyer, serving as the editor or managing editor of newspapers in five different states.
He was on the team of journalists who founded USA Todayin 1982 before moving on to manage newsrooms in Westchester County, N.Y., Green Bay, Wis., Bridgewater, N.J. and at Florida Today in Brevard County, Fla.
Paulson is also the founder of 1 for All, an unprecedented national campaign on behalf of the First Amendment, launched on July 1, 2010, with support from more than 1,100 news, arts and religious organizations.
He also is past-president of the American Society of News Editors, the nation's largest organization of news-media leaders.
Paulson also was the host of the Emmy-honored television program "Speaking Freely," seen in more than 60 PBS markets nationwide over five seasons, and the author of "Freedom Sings," a multimedia stage show celebrating the First Amendment that continues to tour the nation's campuses.
Paulson will lead a discussion on free expression.